Laptops are nowadays essential for students, professionals, and businessmen. Desktop computers are not portable, so they cannot be carried to work. For general purpose use, 30K Taka is a good budget in Bangladesh for laptops.
At this budget, we have chosen the best business laptops and professional laptops to help you decide and buy the best one for yourself.
8 Best Laptops Under 30K Taka:
1. Asus X540LA Core i3 Genuine Windows 10 15.6″ HD Laptop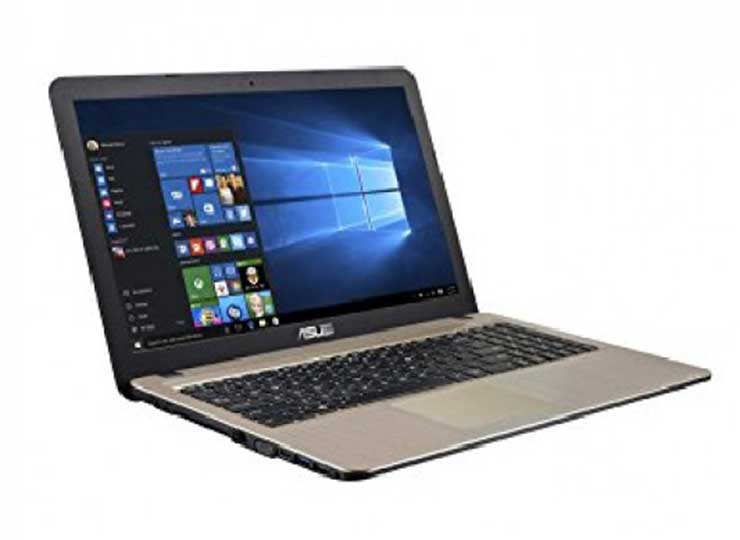 If you want the highest performance from a 30K Taka laptop, Asus X540LA is the right one on the market now.
It comes with 1TB HDD and 4GB DDR3L RAM. The Intel® Core™ i3-5020U Processor (3M Cache, 2.20 GHz) is quite a good performer for this price range. Its display 15.6″ HD (1366×768).
Its 3 Cells provide power for 33 working hours. Moreover, it comes pre-installed with Genuine Windows 10 operating system.
2. Acer Aspire ES1-572 6th Gen Core i3 15.6″ Laptop
In the price range, the latest 6th generation processor can be found only in Acer Aspire ES1-572. It is powered by Intel® Core™ i3-6006U Processor (3M Cache, 2.00 GHz).
For light gaming and multimedia purposes, its Intel HD Graphics 520 can back you up. 1TB 5400 rpm HDD and 4GB DDR3L RAM are also there. It has a 4-cell Lithium Ion Battery for a long backup.
Price: 29,800৳ | Buy Acer Aspire ES1-572
3. I-Life Zed Air Plus Celeron Dual Core 15.6″ Full HD Laptop
We can hardly imagine a full HD display from a laptop under 30K Taka price range. But the newly arrived brand I-Life has made it possible. I-Life Zed Air Plus has a 15.6″ Full HD (1920 x 1080) display. A decent Intel® Celeron N3350 Dual Core (1.1Ghz-2.4GHz) processor and average 500GB HDD storage are there. Surprisingly, it comes with 6 GB RAM, which is out of expectation at this price. No card reader and optical drive are there because of its slim body.
4. Lenovo IP110 Pentium Quad Core 15.6″ Laptop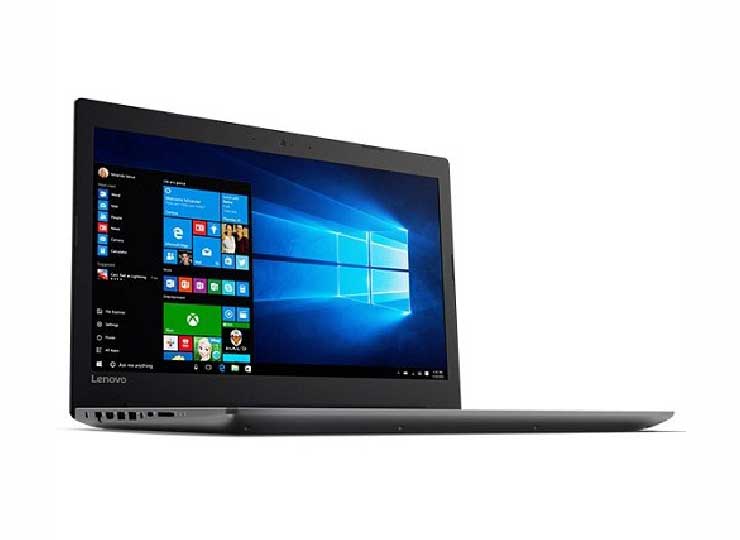 Lenovo is one of the most reliable brands when it comes to laptops. Lenovo IP110 can be a good option if you want a Lenovo laptop within 30K Taka. It is powered by Intel® Pentium® Quad Core Processor N3710 (2M Cache,1.60 GHz up to 2.56 GHz). There is 15.6″ LED HD (1366 x 768) display as usual. 1TB HDD, 4 gigs of RAM are also there. It comes with all common features like DVD+RW, HD Webcam, Wi-Fi, Bluetooth, USB 3.0, Card Reader etc.
5. I-Life ZedBook II
2-in-1 laptops have detachable keyboard and touchscreen display so that you can use them both as a tablet and laptop. One of the best 2-in-1 laptops you can buy under 30K Taka is I-Life ZedBook II. Its 11 inch IPS 1080P Full HD resolution display will surely amaze you because it has a very high PPI (Pixel Per Inch). Intel® Atom Z8350 processor (1.44GHz-1.92GHz) with 2GB RAM is there to assist you in non-heavy computer usage. The primary storage is Up to 64GB SSD, but you can add up to a 64GB memory card. The 7000 mAh battery is also good for a decent power backup.
6. Lenovo Ideapad 320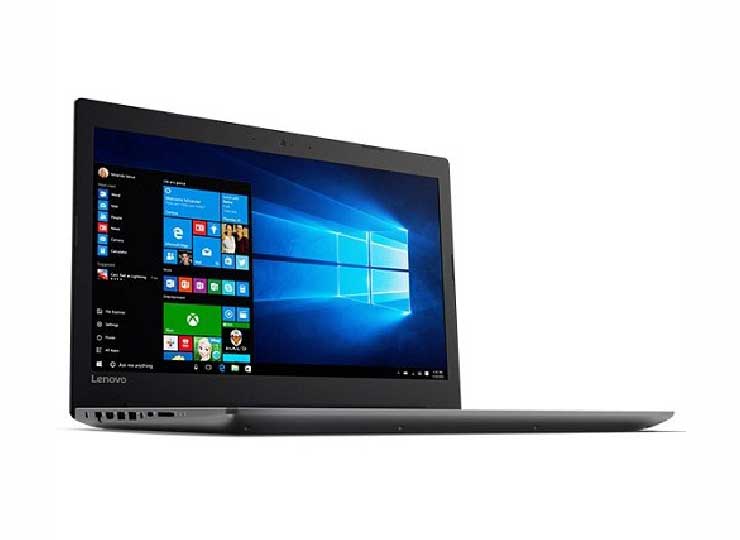 A gaming laptop under 30K? Seriously? Yes, you can play many mid-level PC games in average fps on Lenovo Ideapad 320. It has a dedicated AMD Radeon R2 Graphics Card, which is a huge plus for those who play games and do heavy multimedia related work on laptops. A decent AMD Dual Core E2-9000 processor (1.8GHz -2.2GHz) is capable of handling most mid-level games. Another great thing is that you will get 4GB DDR4 1866 RAM. Yes, DDR4. The display 14″ HD (1366 x 768) and storage is 1TB HDD (5400RPM). DVD RW optical drive and 4-in-1 Card Reader (SD, SDHC, SDXC, MMC) are also there.
7. HP 15-bs630TU
If you are an HP fan, you can buy HP 15-bs630TU at this budget. As you know that HP laptops cost more than other brands, so you can expect good quality but not many specifications like others. It has an Intel® Pentium® N3710 processor (1.6 GHz-2.56GHz) and 4GB DDR3L RAM. It has a good 15.6″ diagonal HD (1366 x 768) SVA BrightView WLED-backlit display. 500 GB 5400 rpm SATA storage is there to let you store your files conveniently. You can have a good battery life and performance from HP from its 4-cell, 41 Wh Li-ion batteries. The island-style keyboard will let you type smoothly without mistake. As a brand feature, HP TrueVision HD Camera with integrated digital microphone is there on this laptop. The webcam quality is much better than most laptops in this price range.
8. Dell Inspiron n3552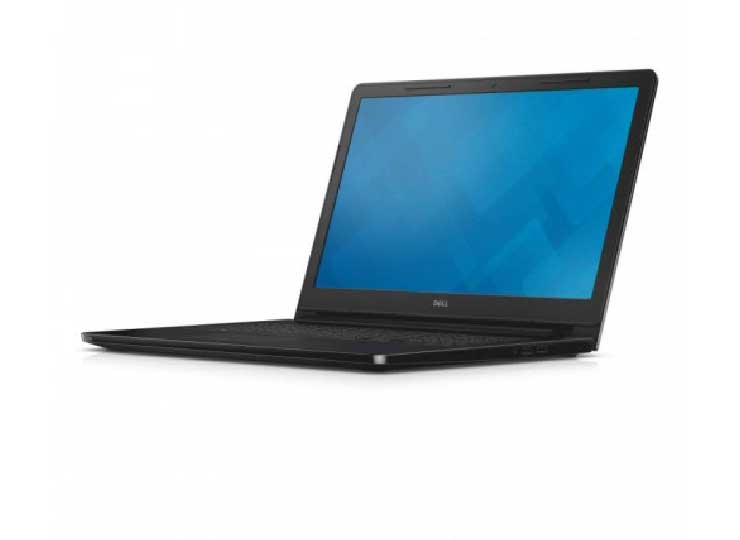 Dell is a prominent name in the world of the computer. Within 30K Taka price range, the best laptop from Dell is Dell Inspiron n3552. You will get a decent performance from Intel Pentium Quad Core Processor 3700U 1.6GHz 2MB Cache. It has 4GB DDR3 RAM, 500GB SATA HDD as usual. The 15.6″ HD (1366 x 768) LED Display is also better in quality than many similar laptop displays. Webcam, Bluetooth, Wi-Fi, Card Reader etc. other features are also available. The sound quality of Dell's High Definition Audio with Waves MaxxAudio® Pro is quite impressive.
You can check the laptop price in Bangladesh from Star Tech and buy your desired one through our premium delivery service at the lowest possible price. The best business laptops and professional laptops from Apple, Asus, Dell, HP, Acer, i-Life, Lenovo, Mi, Microsoft, MSI, and Fujitsu are available at Star Tech. You can compare the price by searching laptop price BD and comparing with the price of our Star Tech website.