Conference Dedicated Microphone
Hand-Held, Cardioid
Power Supply: Battery Replacement
Dual Microphone Loudspeaker Receiver
shopping_cart Buy Now library_addAdd to Compare
Cardioid pickup
XLR audio connector
Live sound card
Line Length: 3m
shopping_cart Buy Now library_addAdd to Compare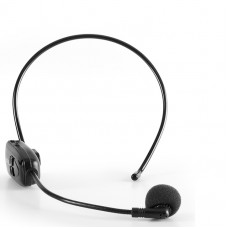 Built-in lithium battery
Special meeting microphone
Features: super heart shape
Use method: hanging ears
Out Of Stock
library_addAdd to Compare
Showing 1 to 3 of 3 (1 Pages)
Buy the High-Quality Edifier Microphones at Best Price in Bangladesh
The Edifier established in May 1996 in Beijing, China. It is becoming the first to manufacture 2.1 and 4.1 speakers with wooden enclosures in China. They produced speakers, music systems, and headphones for personal and home entertainment.
Best Aesthetic and High Performing Edifier Microphones
The Edifier is one of the officially Beijing Edifier Technology Company, Ltd. They guarantee a comfortable audio experience and provide creative solutions for users all over the world. The Edifier produce World-renowned Microphones for Recording, Performance, Interview, and Studio work.
Finding Budget-Friendly Edifier Microphones
You will be able to find the budget-friendly Edifier Microphones in Star Tech as we are bringing in top-quality Edifier Microphones. You can buy these Edifier Microphones directly from our website through online orders and enjoy our delivery facility. We provide Home Delivery Service for the Dhaka City area and Courier Delivery Service to send products to any corner of Bangladesh. You can also visit our designated outlets to inspect and get the microphones of your desire. Our outlets are located in Dhaka, Gazipur, Chattagram, Rangpur, and Khulna.