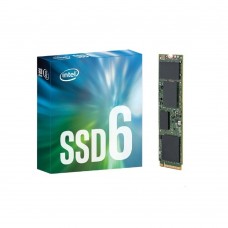 Capacity: 512GB
Form Factor: M.2 2280
Lithography Type: 3D2 QLC
Interface: PCI-Express 3.0 x4
Out Of Stock
library_addAdd to Compare
Showing 1 to 1 of 1 (1 Pages)
Get The Intel SSD in Bangladesh at the Best Price
Intel Corporation or Intel is a multinational corporation and technology company which is based in America. In July 18, 1968, Robert Noyce, Gordon Moore and Andrew Grove are the founders of Intel. The name "Intel" come from the word intelligence. The company is the world's second largest and second highest valued semiconductor chip manufacturer based on revenue. They have also invented the x86 series of microprocessor. They manufacture various products and also manufactures the best quality SSDs.

Intel SSDs has the 3D XPoint which is a new nonvolatile memory technology that is based on Phase-Change Memory to take place. 3D XPoint allows phase change to occur when it is heated up. This lets the components to be more conductive and makes it easy for faster data transfer. The Optane SSD technology provides many features like Bitmap Memory Access, has expanding RAM, and is strong and provides lots of caching space, longevity of the SSD is also increased exponentially. The SSDs allow you to Read and Write data very fast and also allows your work to be done faster. The lifespan of Intel Optane SSDs writing bytes is 12.3 Petabyes, this number is truly amazing for an SSD.

Star Tech is providing you with the best quality Intel SSDs that have all been tested and checked. We have brought the best quality SSDs that is both reasonably priced and also has a greater performing rate. We are providing you with the most reasonable pricing compared to any other retailer in Bangladesh.