local_offer
Happy
Hour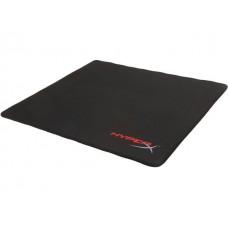 Soft Cloth Surface for Wrist Comfort
Seamless anti-fray stitching
Material: Cloth, Rubber
Thickness: 3-4mm, L: 450mm x 400mm
Out Of Stock
library_addAdd to Compare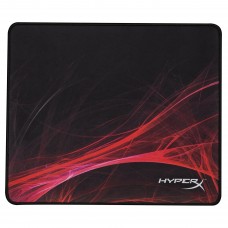 Uniform Surface for a Controlled Glide
Size: 36 x 30 cm, Anti-fray stitched edges
Densely woven surface
Natural Rubber Textured
Out Of Stock
library_addAdd to Compare
Showing 1 to 2 of 2 (1 Pages)
Buy Your Favorite HyperX Mouse Pads at Best Price in Bangladesh
In 2002, HyperX started with one line of high-performance memory. They have grown over the years to encompass multiple product lines, like - SSD, memory modules, Headsets/ Headphones, Keyboards, USB Flash drives, Mouse and Mouse pads. HyperX products come with superior performance, quality, and aesthetic design. This is the choice of top-rated gamers, overclockers as well as tech enthusiasts, and also some keyboard's Unique radiant light bar delivers unmatched brilliance.
HyperX Mouse Pads for The Gamers
The HyperX Mouse Pads are popular with gamers. These HyperX Gaming Mouse Pads are featured with RGB lighting, Seamlessly stitched and finely textured for precise control, Seamlessly stitched and textured for precision or speed. Its Ergonomically design is fits your hand area with textured side grips to stay secure during quick movements in gaming.
Shop Online From The Variety
In the current market, Star Tech offers the best price for the end-users. Best deals with EMI facilities are available in Dhaka, Khulna, Chattagram, Rangpur, Rajshahi & Sylhet. Order your desired HyperX Mouse online to have the delivery at any place inside Bangladesh.