HP Laser 107a Laser Printer

The HP Laser 107a Printer is a compact powerhouse designed to meet your everyday printing needs. With its impressive features and user-friendly design, this printer is the perfect addition to any home office or small business. Produce high-quality results and print and scan from your phone. This surprisingly small laser delivers exceptional quality, page after page. Produce sharp text, bold blacks, and crisp graphics. You can fit this printer almost anywhere it's that small and compact. Get print speeds up to 20 ppm (A4). Get a simple setup, print, and scan from your phone, with the HP Smart app. Easily share resources access and print with wireless networking.
Budget-friendly Printing Solution
The HP Laser 107a Printer offers a cost-effective printing solution without compromising on quality. Enjoy the reliability of HP printing technology at an affordable price, making it an ideal choice for those who demand value without sacrificing performance.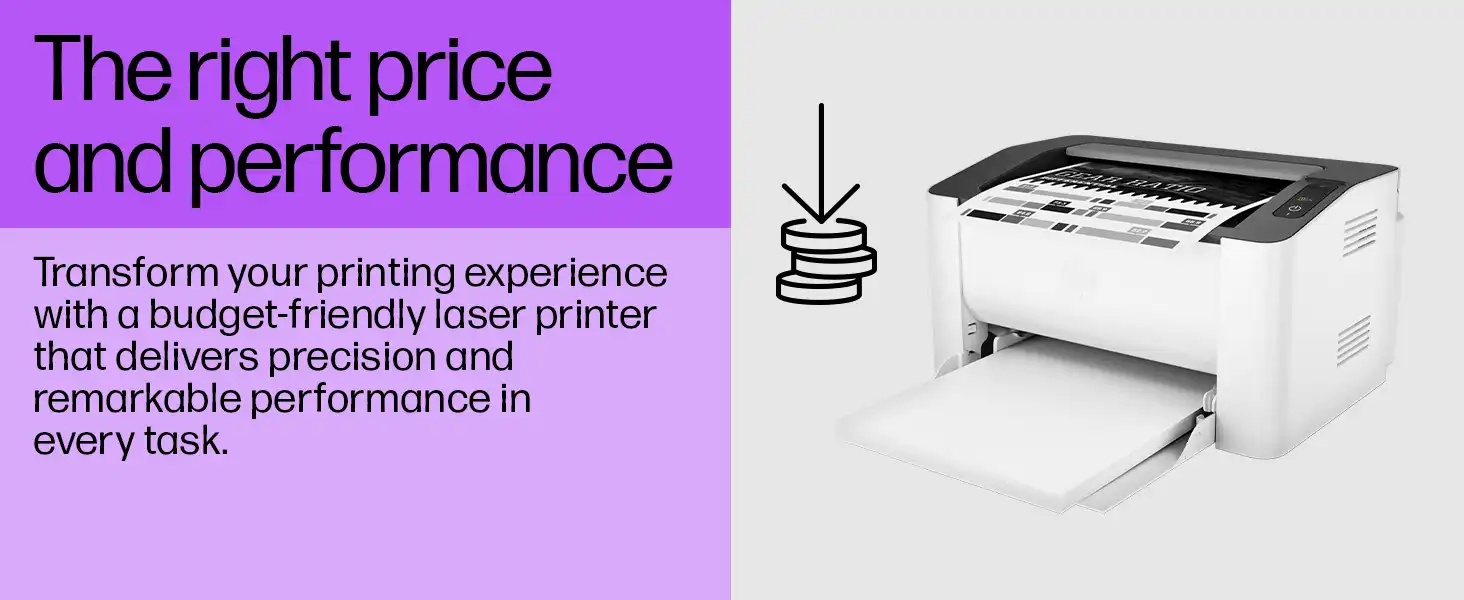 Print Speed Up to 21 ppm
HP Laser 107a Printer offers an impressive print speed of up to 21 pages per minute (ppm). Whether you're printing documents, reports, or presentations, the HP Laser 107a ensures a swift and efficient printing process.
Small Printer, Big Impression
Designed with a compact footprint, the HP Laser 107a may be small in size, but it delivers big on performance. Save valuable desk space without compromising on the professional quality you expect from HP.
Razor-sharp Text
Experience crisp and razor-sharp text with every print. The HP Laser 107a ensures that your documents stand out with clarity and precision, whether it's text or intricate details in graphics.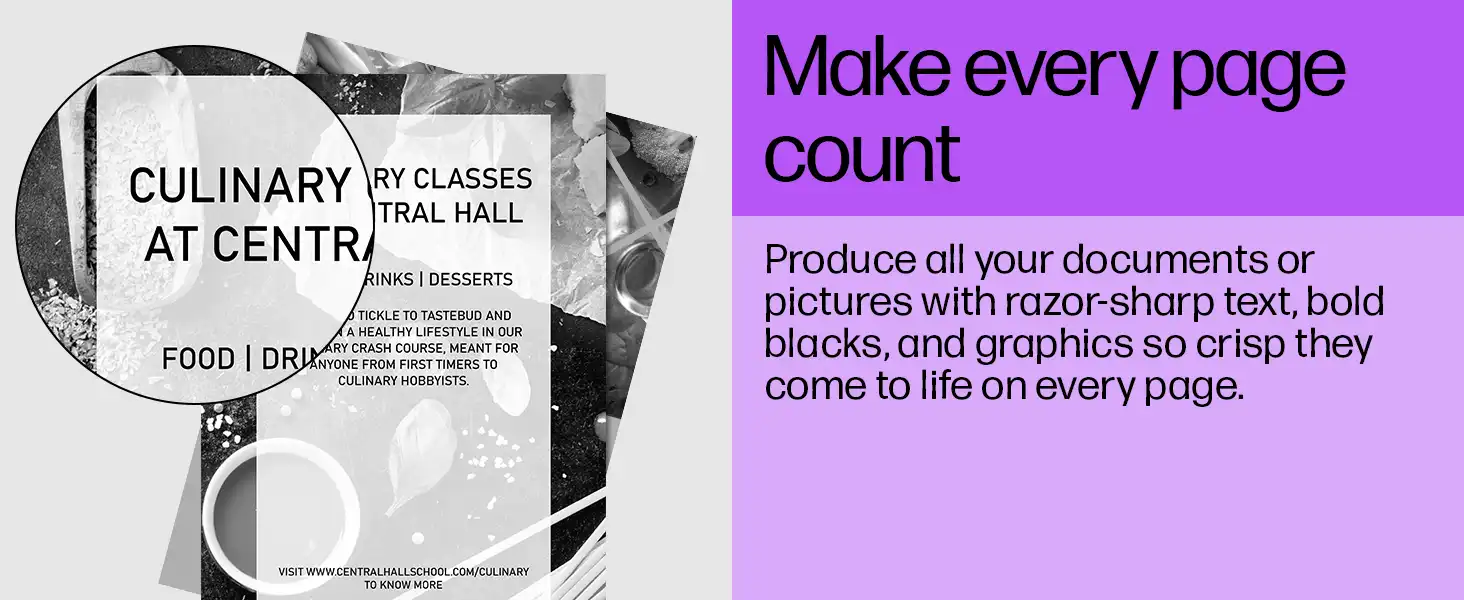 Easy-to-use Control Panel
Navigate through your printing tasks effortlessly with the easy-to-use control panel of HP Laser 107a Printer. The intuitive design makes printing a breeze, allowing you to focus on your work rather than figuring out complex settings.
ENERGY STAR Certified
HP Laser 107a Printer is designed to minimize its environmental impact while providing you with top-notch printing performance. Contribute to a greener environment with the ENERGY STAR certification.
Seamless Customer Support
The HP Laser 107a Printer comes with a 1-year warranty, so you can have peace of mind knowing that you're covered in case of any issues. You can rely on our dedicated customer support to assist you whenever needed. Simply call 16793 or 09678002003 for seamless customer support.
Buy HP Laser 107a Printer from the best Printer Shop in Bangladesh: Star Tech
In Bangladesh, you can get original HP Laser 107a Printer From Star Tech. We have a large collection of latest HP Printer to purchase for your home and office. Order Online Or Visit your Nearest Star Tech Shop to get yours at lowest price. The HP Laser 107a Printer comes with 1 year warranty.