HP Ink Tank Wireless 415 Printer
The HP Ink Tank Wireless 415 Printer is engineered to meet the demands of high-volume printing, making it the perfect solution for both home and office needs. Say goodbye to the stress of constantly running out of ink. The inkjet multifunction printer has integrated memory and a 360 MHz processor speed that allows for printing on 76.2 x 127 to 215 x 355 mm of paper. This liquid ink printer has wireless connectivity for mobile printing support.
Print up to 8000 Pages
With the ability to print up to 8000 pages, you can now tackle extensive printing projects with ease and without the constant need to refill. This HP Ink Tank Wireless 415 printer ensures you stay productive without interruptions.
High-Capacity Ink Tank
The HP Ink Tank Wireless 415 features a high-capacity ink tank that stores more ink than standard cartridges. This means less frequent refills and more time for your essential tasks. Easily print thousands of pages with the high-capacity ink tank, simply add more ink when you're running low.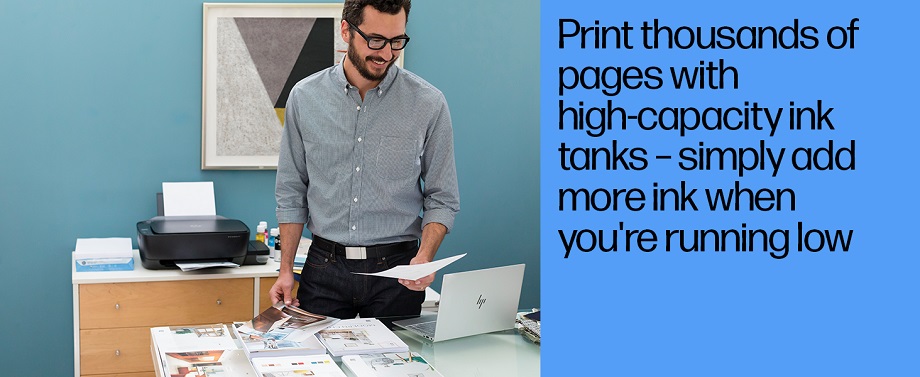 Easy Refill System
Refilling your ink tank is a breeze, thanks to the easy refill system of HP Ink Tank Wireless 415. You can replenish your ink supply effortlessly, reducing downtime and keeping your printing workflow seamless.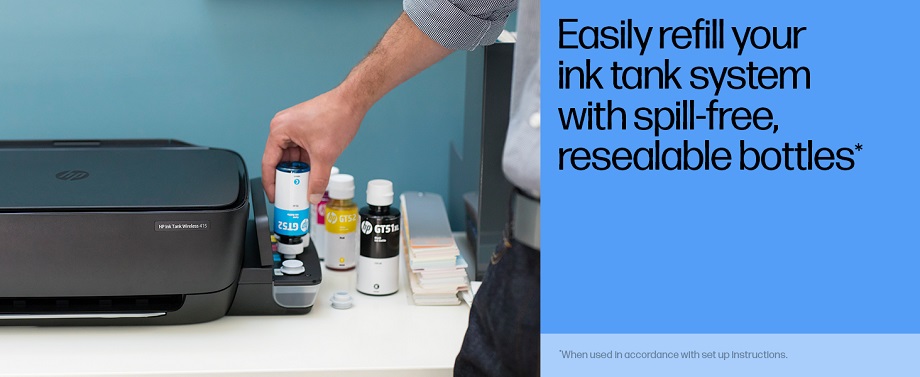 Darker and Crisper Print
Experience exceptional print quality with this printer. The HP Ink Tank Wireless 415 delivers darker and crisper text, ensuring that your documents and photos look their best every time.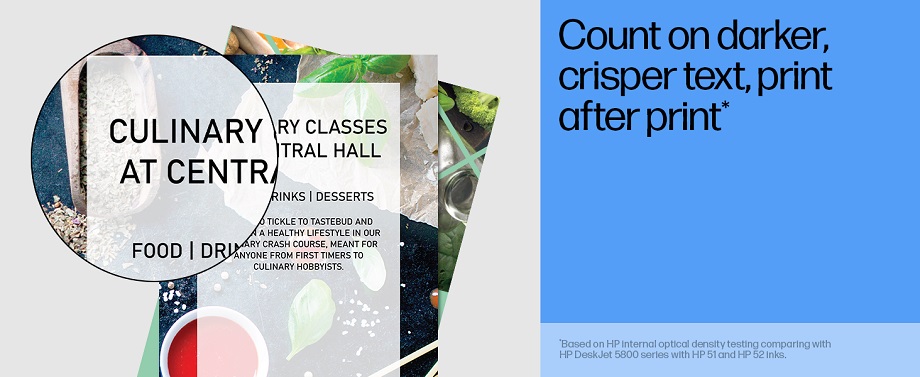 Original HP Ink for Photos
For those treasured moments, the HP Ink Tank Wireless 415 uses original HP ink to bring your photos to life. Get stunning, vibrant prints of your favorite memories.
Seamless Customer Support
The HP Ink Tank Wireless 415 Printer comes with seamless customer support to address any questions or issues you may encounter. We're here to ensure your printing experience is smooth and trouble-free. Simply call 16793 or 09678002003 for seamless customer support.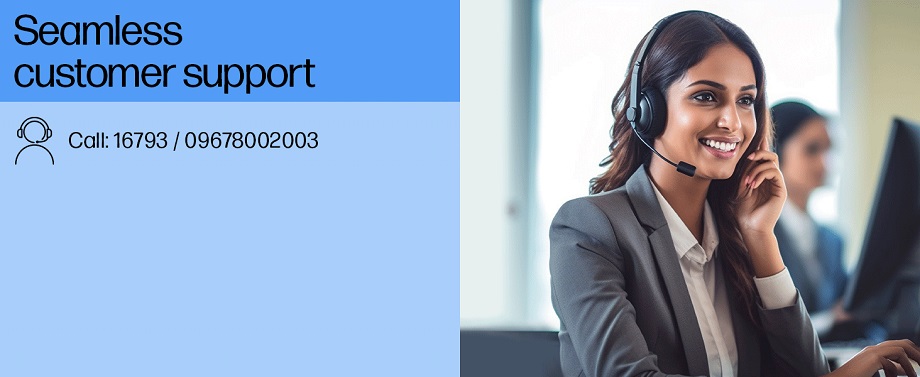 Buy HP Ink Tank Wireless 415 Printer from the best Printer Shop in Bangladesh: Star Tech
In Bangladesh, you can get original HP Ink Tank Wireless 415 All-in-One Printer From Star Tech. We have a large collection of latest HP Printers to purchase for your home and office. Order Online Or Visit your Nearest Star Tech Shop to get yours at lowest price. The HP Ink Tank Wireless 415 Printer comes with 1 year warranty.