local_offer
Happy
Hour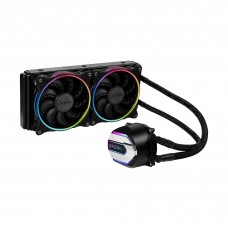 High-Class Radiator Fans for Better Cooling Performance
Durable Graphite Pump Bearing for Silent Operation
Reinforced Extended FEP Tubing
Compatible with Intel & AMD
Out Of Stock
library_addAdd to Compare
Showing 1 to 1 of 1 (1 Pages)
Best Performing ZADAK CPU cooler available at best price in BD
ZADAK is a Relatively newer manufacturer in the CPU cooler market. They have been around for around five years. They produce good liquid CPU coolers that deliver a sheer gaming performance. Zadak coolers are a good fit even on a mini portable PC setup. ZADAK is also the brand name that they use. Known for their original design and craftsmanship; Their accessories are elegant and sophisticated. Modders and gamers are the basic customer base.
Affordable Custom high-end water cooler for maximum performance
Even though ZADAK is in the market for only 5 years they are making quite a name for themselves. The reason behind their best quality PC components. They make custom accessories like liquid cooler, casing, SSD, RAM and memory modules. But the Custom made high-end liquid coolers are what is considered as their specialty. ZADAK even started out as a liquid cooler manufacturer for gaming PCs. These coolers are a perfect balance of performance and aesthetics. The designs used polishing with detail-oriented techniques.These liquid CPU coolers are custom designed for gaming and modding; delivering a sheer performance regardless of the type of gaming PC setup you have. All of these liquid coolers have a good TDP rating. TDP means Thermal Design Point. It is a measurement of a cooler's cooling capacity. That's why gamers and modders around the world promote ZADAK coolers. Since these All-in-one liquid coolers are custom made they tend to be a bit bulky yet you can fit them in any gaming motherboard. Even though ZADAK Liquid coolers are custom made; they are very affordable. So, you will get a specialized gaming liquid CPU cooler without even spending a lot. In terms of maintenance, they need relatively lower maintenance than any of its competitions.
Unique aspects of ZADAK liquid CPU Cooler
The most unique aspect of a ZADAK CPU cooler is that they are AIO coolers. AIO means All-In-One. These are specialized CPU coolers specifically used by modders or professional gamers. They can manage heat a lot better than any air cooler. These coolers have a very lower profile that prevents clearance issues with RAM, Motherboard, Case fans, memory, and other components. Visually these AIO coolers are very sleek. They have a very good form factor; allowing them to fit it in a gaming PC of any type or size. Finally, these liquid coolers have a very bright yet low-power consuming customizable RGB lighting setup. These coolers have a very lower chance of leakage than any other liquid coolers on the market. They are a very good choice for overclocking CPUs.
Buy ZADAK CPU Cooler from Star Tech
Star Tech is the biggest Computer, laptop, and computing component retail shop in Bangladesh since 2007. Visit any of our stores to buy a ZADAK CPU Cooler at the lowest price. Our product and services are also available on the official E-commerce website, even in emergencies. We support multiple payment methods and Easy EMI facilities. After an order is placed, we will process and deliver it. Our delivery covers the whole country in BD. We have branches in major cities like Dhaka, Chittagong, Rangpur, Gazipur, and Khulna. with extensive online support, servicing, and warranty.