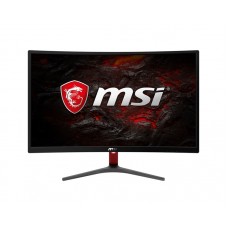 Resolution: Full HD (1920x1080)
Response Time: 1ms (MPRT)
Viewing Angle: 178°
Contrast Ratio: 3000:1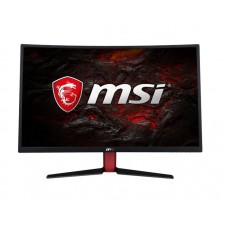 Resolution: Full HD (1920x1080)
Response Time: 1ms (MPRT)
Viewing Angle: 178°
Contrast Ratio: 3000:1
Showing 1 to 2 of 2 (1 Pages)
Purchase MSI Curved Gaming Monitor for your Rig at Best Price in Bangladesh
Know the Brand
The name MSI stands for Micro-Star International Co. Ltd. a Chinese company established in 1986 by five founders. The function of the firm involves designing & developing computer hardware, laptops, desktops, motherboards, graphics cards, PC peripherals, monitors and many more. This company has the sponsorship of many eSports gaming teams and also hosted international gaming events such as MSI Masters Gaming Arena. Following this trend, they have developed many gaming equipment such monitor is the latest one.
Unique Gaming Features
Two most spectacular models such as g24c & g27c2 are available to satisfy the hunger of the gamers. These full HD VA panel monitors have extraordinary refresh rate and quick response time with perfect curved view. Freesync technology will adapt the functions with the graphics card to generate high quality performance on the game play. Unique adjustable settings for optimizing with MSI desktops will provide extra edge for the gamers.
Buy Online at Best Deals
Have the best review of the gaming monitors from the Star Tech and enjoy the lowest price available in Rangpur, Dhaka, Chattagram, Sylhet & Khulna. We offer the best deals for online purchase all over the country. Purchase your desired gaming monitor with EMI facility. Order online and have the delivery at earliest possible time.