Transcend 832S 512GB M.2 2280 SATAIII SSD
The Transcend 832S SSD adopts a single-sided M.2 2280 form factor, It is comes with slimmer and highly compatible with space-limited applications and small form factor devices, such as thin, light notebooks and high-performance PCs. This SSD is Featuring the SATA III 6Gb/s interface, DDR3 DRAM cache, enhanced firmware algorithms, and built with high-quality NAND flash, the ultra-compact M.2 SSD 832S delivers high performance and peerless reliability.
3D expansion to break through limits
In this SSD, 3D NAND flash is a type of flash memory in which the memory cells are stacked vertically in multiple layers, unlike the existing planar NAND chips. The 3D NAND is developed to break through density limitations of the 2D planar NAND and it can deliver a greater level of performance and endurance.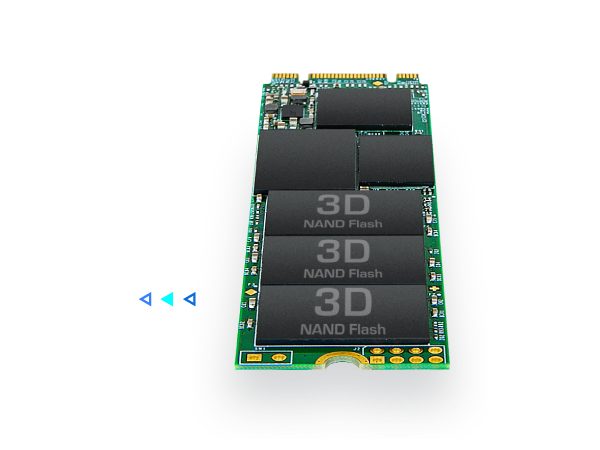 Single-sided to fit perfectly in small form factor devices
This SSD is compliant with M.2 form factor Type 2280, Transcend's 3D NAND M.2 SSD 832S is features 80mm in length and comes in a single-sided layout meaning that only one side of the SSD has components attached to it and making the 832S the perfect solution for small form factor laptops and ultra-light PCs. The M.2 SSD 832S makes for an easy upgrade to your computer, taking up little space while giving it a much needed energy boost.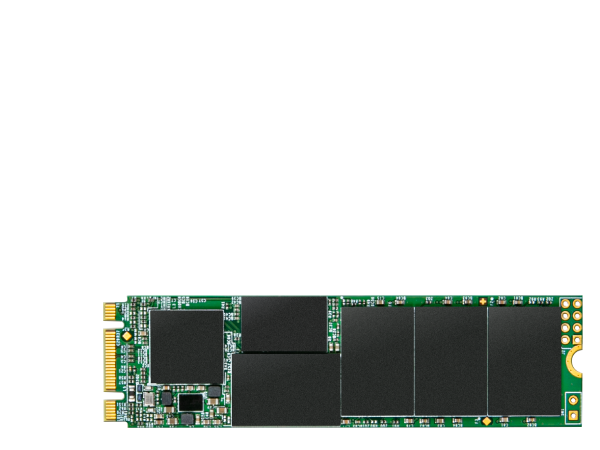 High IOPS to speed up loading times
Dedicated to maximizing high-performance computing, the Transcend M.2 SSD 832S features 4k random file read and write speeds up to 85,000 IOPS that deliver incredibly short loading times and almost instant response for heavy graphics and multimedia applications.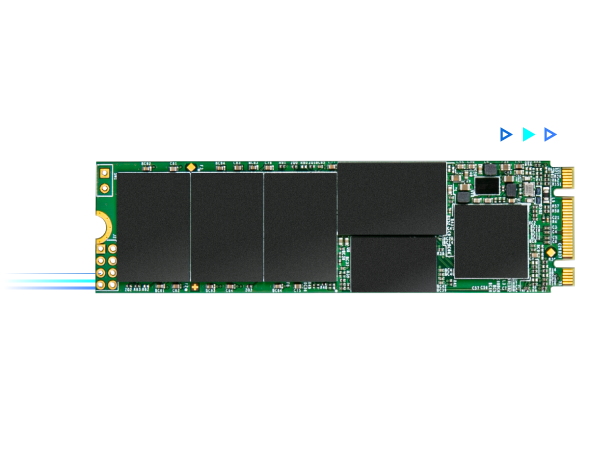 In this SSD, the M.2 form factor enables expansion and integration of functions onto a single form factor module solution. M.2 SSDs include a smaller form factor but with larger capacities than that of mSATA and half-slim SSDs with its singled-sided M.2 form factor, the SSD 832S is even slimmer and offers better compatibility. its extra-small dimensions, the M.2 SSD 832S boasts a DDR3 DRAM cache and contains advanced features to enhance the performance of the SSD. Transcend's solid state drives are built to the highest standards and rigorously tested, and offer outstanding quality, performance, and reliability. This SSD is compatible with Microsoft Windows 7, Microsoft Windows 8, Microsoft Windows 10, Linux Kernel 2.6.31 or later and comes with 03 years of warranty