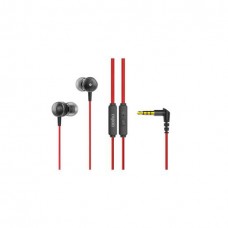 Comfortable to wear
Realistic and natural sound
Oxygen-Free Copper Cable
Multi-function Control Ergonomic design
shopping_cart Buy Now library_addAdd to Compare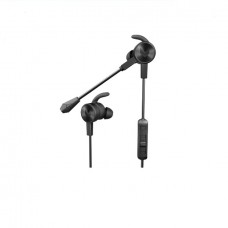 Comfortable to wear
Realistic and natural sound
Oxygen-Free Copper Cable
Color: Black
Out Of Stock
library_addAdd to Compare
Showing 1 to 2 of 2 (1 Pages)
Get Rapoo Earphones at the best price in Bangladesh

Rapoo, a Chinese market leader in wireless technology. It was established as a world Brand back in 2005 & by the year 2011, it became a Leader in the China market. Rapoo since then has manufactured wireless peripherals like mice, keyboards, earphones to make life even easier.

Design and Feature Perfection

Rapoo earphones are state-of-the-art devices with stylish & slick designs and built with modern technology. It has both the looks, durability & technology to keep it going in the long run. With lasting battery capacity, & fast-charging solutions. For those who prefer old school, the Rapoo wired earphone collection is also commendable. With basic features like a built-in microphone & slick designs, durable wiring making them stand out from the rest. Rapoo is continuously upgrading its design regularly & providing improvements to already existing products.

Best Budget Earphones At Your Doorstep

All kinds of Rapoo products including earphones are available in Star Tech. To purchase, visit any of the Star Tech official outlets located in Dhaka, Chittagong, Khulna, Gazipur & Rangpur. Deliveries are also possible via online order through the website which is accessible inside Dhaka via personal delivery service & Outside Dhaka via courier.