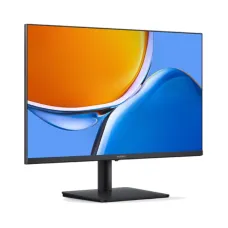 Resolution: FHD (1920 × 1080)
Display: IPS LCD, 75Hz
Ports: HDMI, DP
Features: Tilt Adjustments
shopping_cart Buy Now library_addAdd to Compare
Resolution: FHD (1920 x 1080)
Display: IPS, Up to 75Hz, 5ms
Ports: HDMI, VGA
Features: Flicker Free, Low Blue Light
Out Of Stock
library_addAdd to Compare
Resolution: QHD (2560 x 1440)
Display: VA, 165Hz
Ports: HDMI, DP, Type-C
Features: 1500R Curved
Out Of Stock
library_addAdd to Compare
Showing 1 to 3 of 3 (1 Pages)
HUAWEI Monitor available at The Best price in Bangladesh
Huawei has always been a trusted name in technology product manufacturers since its very beginning. Although they are more known for their Smart devices like Smartwatch, Mobile phones, Tablet PC and Smart TV. But they also make Laptops. PC components and PC Accessories like the Monitors, Mouse, and many more. Huawei manufactures a few kinds of Monitors aimed at different types of working needs but most of their monitors are designed to meet various office use and professional needs. But one thing that is consistent about their Monitor is the premium quality and solid performance.
HUAWEI Monitors for Office and Professional usage
Huawei Manufactures a limited number of monitors aimed especially towards office and professional graphic designers. They only have a few series of Monitors available each with two or three sub-models. Now the reason for the fewer series is because Huawei prefers very high-quality standards. Thereby they manufacture quality over quantity. Huawei maintains strict quality standards. So they use the best materials possible to ensure the premium build and superior quality of the monitors. They are available in various screen sizes ranging from 20 to 46 inches. All Huawei monitors have a variable aspect ratio from 6:9 up to 16:9 and TUV Rheinland-certified Low Blue Light and Flicker-Free technology. They support HDMI 2.0. VGA, display ports. High-speed USB and USB type C for connectivity. Currently, available Huawei monitors are available from the Display series, Mateview series, and Mateview GT Series. They all comply with the VESA mounting standards. They work best when paired with the Huawei Matestation S which is AMD Ryzen powered mini Tower Office PC. The display series is the most common office feature centered monitor available today, The display series monitors offer Stunning yet soothing colors that are vivid and precise across the 1080P FullView Display. They also have a very thin bezel and a higher screen-to-body ratio with adjustable viewing angles with symmetrical aesthetics and a streamlined rear surface display holder. The second series of Huawei Monitor is from the MateView Series. This series of monitors are With a minimalist design and a sleek look and a premium aluminum alloy in the frame and stand. It also comes equipped with a refined, clean finish and a slimmer sleek screen. With Mobile Phone Wireless Projection support It utilizes a multi-purpose USB and USB-C port, built into the side for optimal access with a charging power of 65 W. They also come with a Smart Bar with a slide switch. This lets you use your finger to easily control MateView functions and settings without physical buttons. You can also use it to switch between display inputs. Apart from a precision build and an effortless balance they also have inbuilt dual Speakers and Microphones with a theater-level sound and independent DSP calibration. Mateview GT is the gaming-centered upgraded version of the Mateview Monitors. They have all the features of the mate view, but also a few more of them. These Huawei Gaming monitors come with a slightly Curved Monitor with a higher 165 Hz Refresh rate and a 3440 x 1440 pixels or 3K resolution support. It also has a cinema-level P3 Color engine and the sound version has a stereo 7.1 surround sound support.
Buy From The Best Monitor Shop in Bangladesh
Star Tech is the biggest Computer, laptop, and computing component retail and Online shop in Bangladesh. You can visit any nearby Star Tech shop to get your desired Huawei Monitor at the lowest price available. After an order is placed, we will deliver it. Our delivery covers all 64 Districts in Bangladesh. We have branches in Dhaka, Chittagong, Rangpur, Gazipur, and Khulna. Order your desired Huawei Monitor Now.