Complete steel frame support
130° fully reclinable backrest
2D Multi-Adjustable Armrests and seat
Certified Class 4 Gas Lift piston
Out Of Stock
library_addAdd to Compare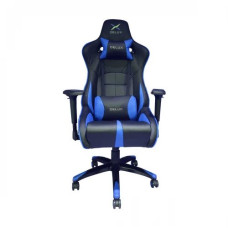 Complete steel frame support
130° fully reclinable backrest
4D Multi-Adjustable Armrests and seat
Certified Class 4 Gas Lift piston
Out Of Stock
library_addAdd to Compare
Showing 1 to 2 of 2 (1 Pages)
Delux Gaming Chairs available for your Gaming Comfort with Best Pricing in Bangladesh.
Delux is a well-known brand for PC Accessories, Gaming Accessories, Office devices. Due to the budget-friendly product Delux is getting more popular brand among Computer Users worldwide. Delux is now bringing Gaming Chairs to their product lineup.
Gaming Chair from Delux, that can give gaming comfort
Delux Gaming Chairs are not only Budget-friendly but also the design and gaming comfort are better than other low-budget Gaming Chairs in the Market.