Resolution:1280 x 1024
Response Time: 5ms
Contrast Ratio:400:1
Brightness:200cd/m2
Out Of Stock
library_addAdd to Compare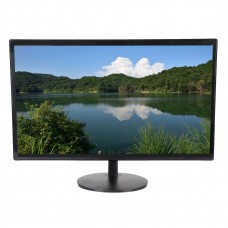 22" (1366×768)HD Wide Screen Display
Response Time: 5ms; 90 & 65 degree (H& V)
Refresh Rate: 50-75Hz
Connectivity: VGA
Out Of Stock
library_addAdd to Compare
Showing 1 to 2 of 2 (1 Pages)
Most Affordable Esonic Monitors Available at the Lowest Price in BD
Esonic is one of the most commonly known Chinese Component manufacturers. They are relatively known more around the Asian region. They manufacture a huge variety of computer components like motherboards, Power supplies, VGA Cable, and Monitors. Esonic Monitors are one of the best budget monitors that are available to purchase. These monitors are available in various categories and usually, they are a good monitor for in the office, school, and business.
Premium Quality monitors with good performance
Esonic does not have a particular series available to buy. In fact, they only have a few monitors models available. Esonic monitors are available In IPS, LCD, and LED Display panels. These monitors are available in different sizes ranging from 14.5 inches up to 36 inches. These monitors are not available in UHD or gaming variants. Esonic monitors are designed to be used as regular usage monitors making them ideal for school, college, and small businesses. Esonic monitors support 480p, 720 p, and 1080 p resolution. The Refresh rate of these monitors ranges from 45Hz up to 90Hz. The response rate of these monitors is 5 ms GTG. These monitors utilize the best materials available to ensure premium build. The best part about these monitors is the lower price tag even the most high-end monitor costs a lot less.
Buy From the Best Esonic monitor Shop In Bangladesh
Since 2007, Star Tech is the biggest Computer, laptop, and computing component retail and Online shop in Bangladesh. Visit any nearby Star Tech Shop to buy Esonic Monitor of your choice at the lowest price. We have branches in Dhaka, Rangpur, Gazipur, Chittagong, and Khulna. We offer extensive online support, Servicing, and Warranty.