DJI Tello Quadcopter Drone
DJI Tello Quadcopter Drone is one of the most fun drones ever. Tello is an impressive little drone for kids and adults that's a blast to fly and helps users learn about drones with coding education. Get yourself a Tello to find out just how awesome flying can be! The comes with some features like VR Headset Compatibility, DJI Flight Tech, Tello App and Controller Compatibility and many more.
See the World from the Sky
Whether you're at a park, in the office, or hanging out at home, you can always take off and experience the world from exciting new perspectives. Tello has two antennas that make video transmission extra stable and a high-capacity battery that offers impressively long flight times.
Fantastic Features for Endless Enjoyment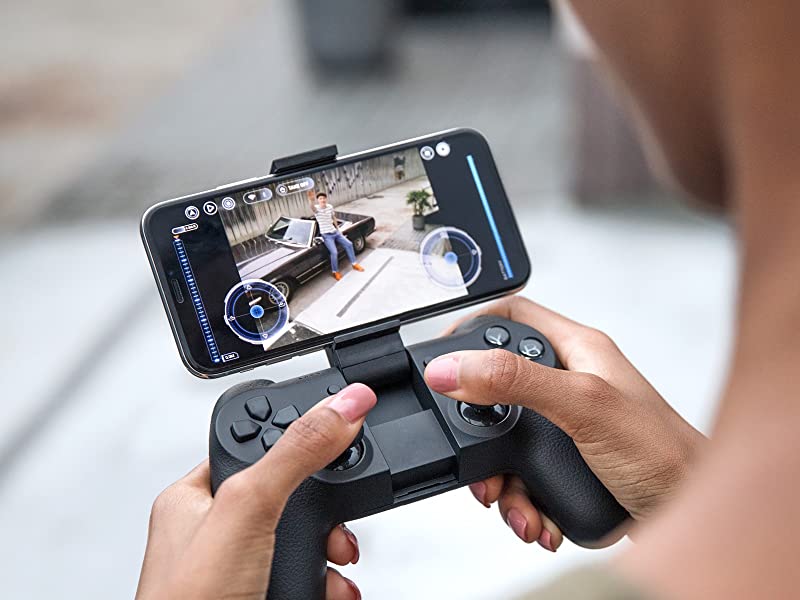 Thanks to all the tech that Tello's packing, like a flight controller powered by DJI, you can perform awesome tricks and with just a tap on screen. Flying has never been so fun and easy!
Capture Great Pictures and Videos
Equipped with a high-quality image processor, Tello shoots incredible photos and videos. Even if you don't know how to fly, you can record pro-level videos with EZ Shots and share them on social media from your smartphone.EZ Shots : Record coordinated short videos with Circle, 360, and Up & Away.Electronic Image Stabilization: Capture consistently clear images.Intel Processor: Professional processing yields high-quality footage.5 MP Photos: Preserve great memories with high-resolution pictures.
Relax! Tello's Super Safe.
Tello's lightweight, yet durable design combined with software and hardware protections make it so you can always fly with confidence.
Programming is More Fun than Ever
Now available for Tello, Tello Edu is a mobile programming app that supports Scratch. Students can command Tello to perform corresponding movements by dragging coding blocks on their smart mobile device. Students can also develop programming skills by playing games and completing levels.* Discover the fun of programming!
Restrictions:
To fly Drone, you may need to get Government Authorized Certificate for your area or any other place. Star Tech will not provide a refund or be involved in any other actions regarding Drone Flying Restrictions.
For a Drone purchase, you need to submit your national identity card or passport copy and valid mobile number (which is registered with the same national identity card) to our sales center or via mail.