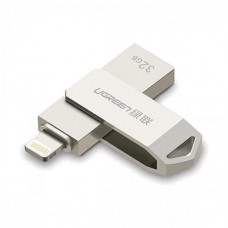 Compatible with iPhone and iPad
Connector: USB Type-A, Lightning
Interface: USB 2.0
Capacity: 32 GB
shopping_cart Buy Now library_addAdd to Compare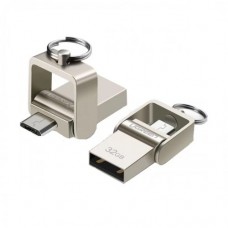 Input: USB 2.0 A/ Male; Micro USB Male
Capacity 32GB
Size:28.4 x 15.7 x 7 mm
Out Of Stock
library_addAdd to Compare
Showing 1 to 2 of 2 (1 Pages)
Buy Ugreen Pen Drives Online Available at Best Price in Bangladesh
The company was established in 2009 specializing in the field of audio & video connectivity and multimedia converters to satisfy customers. Initially, Ugreen provides OEM/ODM service for international brands but after building their own brand they intentionally involve different online platforms such as Amazon in the USA, UK, Germany, and Japan to penetrate a large part of the global market quickly. Depending on the demand of the customer they continuously innovate to meet different needs. All Ugreen's products use RoHS compliant raw material to avoid environmental hazards.
We Made It Available
Currently this business marketing with 16 product lines and pen drive is one of them. These quality storage devices are with a capacity of 16GB, 32GB & 64GB with OTG facility. These metal jacket flash drives are available at the best price in the market of Rangpur, Chattagram, Dhaka, Khulna & Sylhet.
Purchase Online From Allover Bangladesh
This environment-friendly world-class secured device has the advantage in price and flexibility to fulfill the demand of the Bangladeshi market. Star Tech enables the opportunity to order online from any part of the country. Our online delivery channel will arrange the delivery to your destination in the shortest possible period.