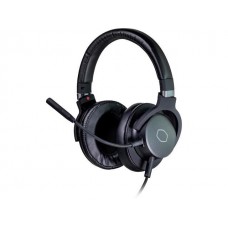 Awesome Comfort
Superior Sound Quality and comfort
Crystal-Clear Cooms
Omni directional boom Mic
Up Coming
library_addAdd to Compare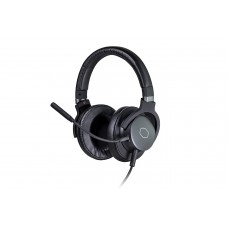 Premium Quality Sound
Unprecedented Comfort
Omni-Directional Boom Mic
Multi-Platform Compatibility
Up Coming
library_addAdd to Compare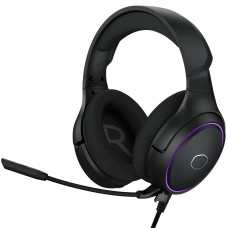 Powerful Virtual 7.1 Surround Sound
Responsive, Form-Fitting Cushioning
Ideal for Console and PC Gamers
Ambient RGB Illumination
Out Of Stock
library_addAdd to Compare
Showing 1 to 3 of 3 (1 Pages)
Best Quality Cooler Master Headphone Available at the competitive Price in BD
Cooler Master Headphones are known for their comfortable, simplistic design and good build quality. Most gaming headsets focus on various features and appearances; Cooler Master Headphones focus solely on the essentials only. This applies to all of their accessories. This is one of the reasons why accessories made by the Cooler master are widely popular among gamers worldwide. Most notably The Cooler master MH751, MH 752, and the well-known MH 650 are well received by Gaming Enthusiasts.
Premium build Headphones with a reasonable price tag
As mentioned earlier, Any Headphone by Cooler Master focuses on comfort and the bare basics. No matter whether it's about the design or the performance. Instead of focusing on flashy gamer aesthetics, they make their headphones comfortable and utility-focused. In terms of being comfortably designed these headsets are very lightweight. They even boast a good fit. The lightweight and soft padding make it ideal for Prolonged usage. Any Cooler Master headphone features a removable Microphone. Most Microphones have built-in noise cancelation and good sound quality. Apart from being well built; these headphones have good portability. No matter what you are using these headphones the sound quality is consistent. These headphones have delivered the same performance in PC, Laptop, Tablet PC or even Smartphones. In terms of performance, these headphones do deliver a fair performance. Cooler Master headphones have 40 mm Neodymium drivers and low impedance around 26 ohms. But there are some reported sound distortions in some models like the Cooler Master MH 751.
In a nutshell, Every Cooler Master Headphone has a higher fidelity with a very reasonable price tag. The limitation of these headphones is visible when used with Professional grade equipment. But that can be easily overlooked by judging the low price and the Mic quality.
Before you buy a Cooler Master Headphone
Before making the final purchase you must know all the pros and cons. When Talking about the ProsEvery Cooler master Headphone is extremely comfortable and suitable for long time usage. They are also built with good quality material. Considering the price Tag; these Earphones have decent sound quality. The detachable microphone has a good recording performance. In terms of Cons, These headphones feature a bare-minimum design. For that reason, Some models lack a few features normally found in a Gaming Headset like RGB light or heavy metal framing. But all these are well compensated by the comfort and portability of these Headsets.
Cooler Master Headphone at the best price from Star Tech
Star Tech is the biggest Computer, laptop, and computing component retail shop in Bangladesh since 2007. Visit Star Tech shop to buy your desired Cooler Master Headphone at the lowest price. Our product and services are also available on the official E-commerce website, even in emergencies. We support multiple payment methods and Easy EMI facilities. After an order is placed, we will process and deliver it. Our delivery covers the whole country in BD. We have branches in major cities like Dhaka, Chittagong, Rangpur, Gazipur, and Khulna. with extensive online support, servicing, and warranty.