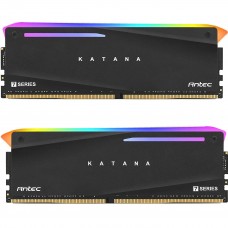 Capacity : 16GB (2x8GB)
Speed: DDR4 3200MHz
Latency: 16-18-18-38
ARGB Lighting Effects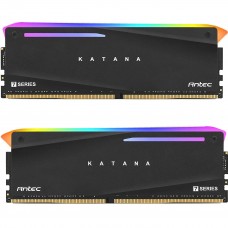 Capacity : 16GB (2x8GB)
Speed: DDR4 3600MHz
Latency: 18-20-20-44
ARGB Lighting Effects
Showing 1 to 2 of 2 (1 Pages)
Best Performing Antec RAM Within The Best Price in Bangladesh
Antec is the global leader in high-performance computer components and accessories for the gaming, PC upgrade, and Do-It-Yourself markets. Antec Memory aims to provide the most innovative memory products to all gamers and strives to become a leader in the field of memory products. Antec is committed to providing customers with the best quality products, after-sales service, and technical support. Antec Memory will continue its commitment to innovation, and to develop high-end products inspired by customers. Star Tech Brings you authentic Antec Products in Bangladesh at the most reasonable price.
Get Your Desired Antec RAM for Your Desktop at Star Tech
Buy the latest Antec Desktop RAM at the best price in Bangladesh with Star Tech. You can visit your nearest Star Tech retailing outlet or order online to purchase the RAM that you desire and get it delivered to your area. Star Tech's online delivery channel works all over Bangladesh including all the major cities such as Dhaka, Chittagong, Sylhet & Rangpur. You can order from anywhere in the country and we will send the Antec products to your destination within the shortest possible time.